In 1991, Rabbi Allen Secher pioneered Makom Shalom, a new Jewish community in Chicago. Makom Shalom brought a new spirit to Jewish religious life. Makom Shalom celebrates people as they are. Makom Shalom welcomes Jews of every color, sexual orientation, and beliefs. Interfaith families helped build our congregation, and non-Jewish members play key roles in the life and leadership of the community. Makom worships with joy through music and dance. Makom flies no national flags and welcomes divergent views on Israel and Palestine.

Twenty-six years ago, Makom sang a new, unfamiliar song. Many of Makom's innovations, have since become mainstream throughout the community. The outlier became the trailblazer.

In this new age of disunity when many are experiencing racial hatred, misogyny, class war and anti-Semitism, Makom Shalom stands for wholeness of body and soul. We find our way with faith and hope through justice and community. We support each other in times of sickness and grief through visits from our Bikur Cholim (visiting the sick) care team, and in our daily lives through groups like our Rosh Chodesh (head of the month/new moon) women's gathering. Makom Shalom is a spiritual well, a place where we gather to pray and learn with body, mind and heart.

Under the leadership of our Rabbi, Michael Davis, Makom held a Yom Kippur Yizkor service in Englewood. White Jews and African-American Jews linked hands to honor the humanity of Chicago's gun victims; on the first Shabbat after the 2016 presidential elections we led an interfaith Shabbat service in Oak Lawn in solidarity with Chicago's Muslim community; we have hosted faith leaders of other religions and ethnicity. In November 2017, we moved to our beautiful, new location in Lakeview, in partnership with Broadway United Methodist Church. In December 2017, Rabbi Davis and Makom Shalom were recipients of the Muslim Interfaith Award at MAS-ICNA, the largest gathering of Muslims in North America. We are called to heal the world - and through doing so, keep our own spirit alive.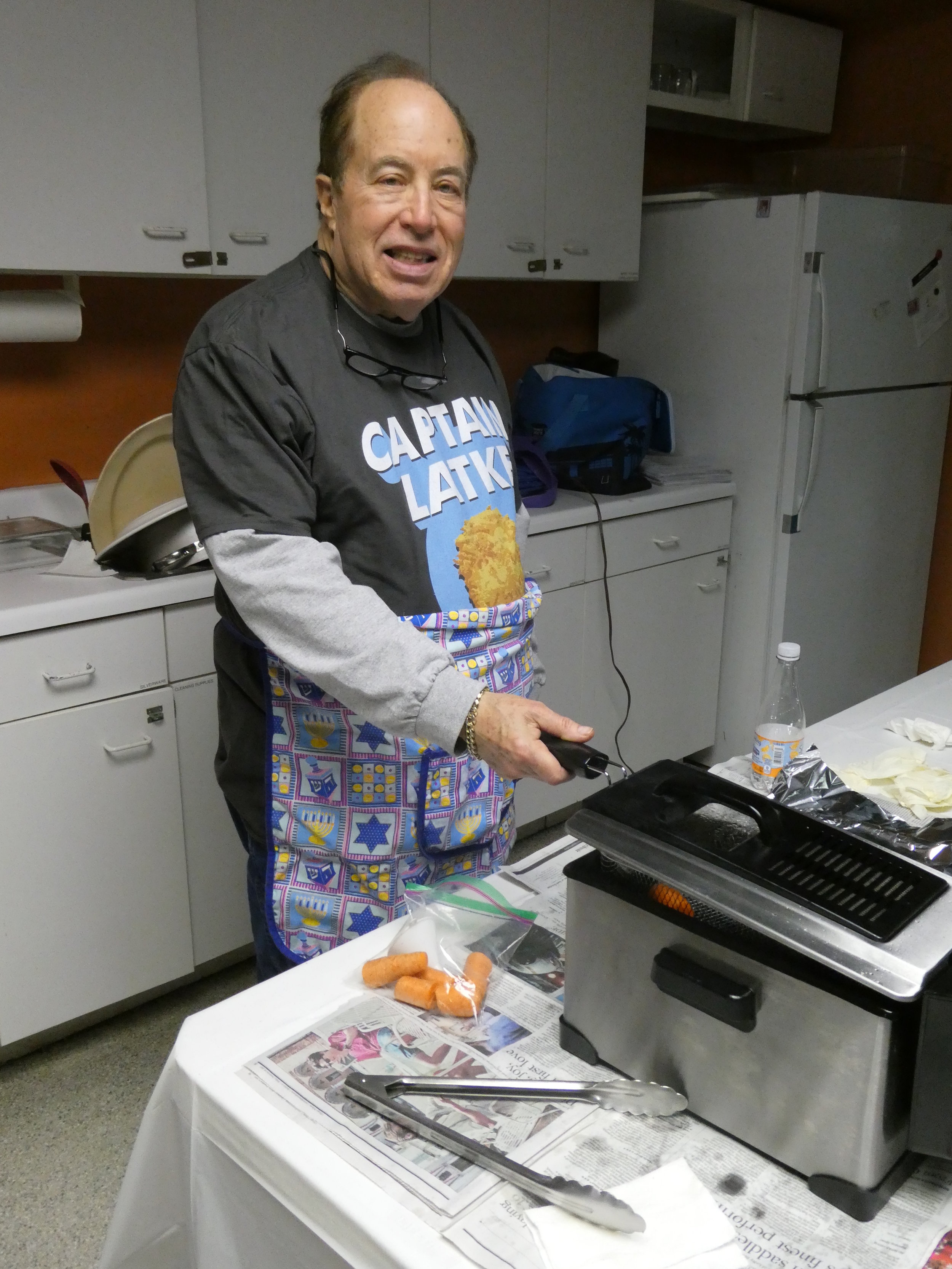 Makom Shalom is a dynamic Jewish Renewal congregation connected to other communities of faith. We are committed to celebrating our authentic selves, deepening our faith and spirituality, supporting each other and standing in solidarity with marginalized religious and ethnic communities. We kindle a new spirit through being with each other and reaching outward across racial and religious divides.
Makom shalom Stands for love.